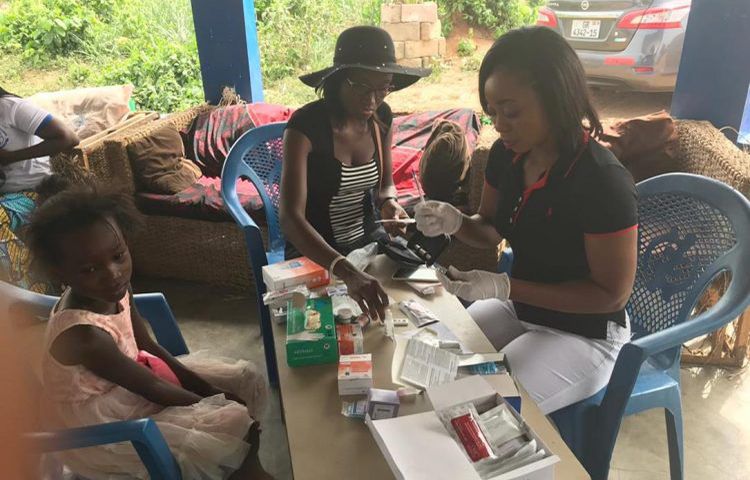 Donation and Medical Screening at Eye of the Lord Orphanage
Venue: Nsawam, Eastern Region.
With a mission of reaching out to the needy and less privileged individuals (children) in the society, MyHelp-YourHelp Foundation visited the 'Eye Of The Lord Orphanage' in Nsawam on 31st March 2018. The home has over eighty (80) children and is owned by Mr. Samuel Darko, a visually impaired man.
Items Donated:
1. Donation of stationery including a three-in-one printer to the school.
2. Donation of food items such as bags of rice, maize, beans, gari, confectioneries, and toiletries.
3. Cash donation for procurement of 50 bags of cement for the completion of a dormitory under construction.
Activities Undertaken:
1. Medical Screening of over eighty (80) kids at the orphanage
2. Administration of drugs by our Medical doctors and nurses. Tests conducted included BMI, Malaria, Blood Sugar, and Pressure.
3. Feeding the kids with assorted dishes and drinks.
Feedback
The owner of the Orphanage, Mr. Samuel Darko, together with his wife expressed their joy and gratitude to Myhelp-Yourhelp Foundation for coming to their aid at such a time when the orphanage is faced with so many challenges. This kind gesture will go a long way to curb some of the many challenges they face.