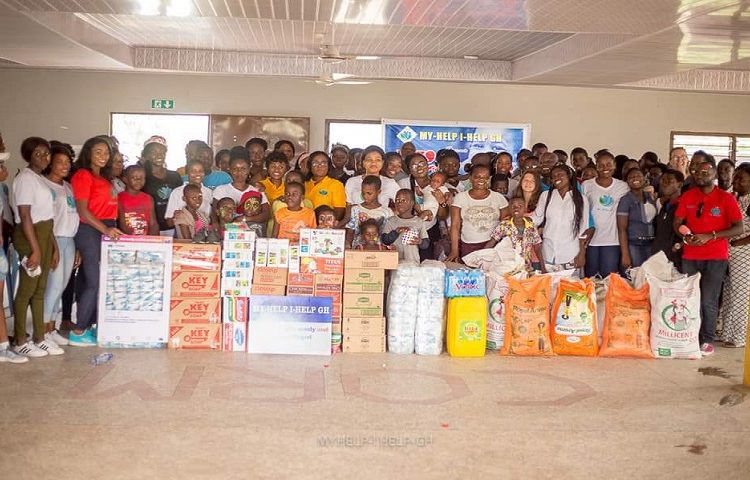 Donation And Love Feast With Children of City Of Refuge Ministries
Venue: Doryumu, Shai Hills, Tema
The City of Refuge Ministries is an orphanage that exists to provide holistic restoration for children who have been rescued from exploitation, abuse, or trafficking. The orphanage which is owned by PastorJohnbull Omorefe and his wife, Pastor Stacy Omorefe aims to prevent exploitation at its roots by empowering individuals and communities to eradicate child slavery and achieve personal and community goals. The City of Refuge Orphanage provides home and education for abandoned, destitute, and motherless children.
Items Donated:
1. Food items (sacks of maize, rice, beans, gari, cassava dough, cooking oil, etc).
2. Clothes, shoes, stationery and toiletries.
3. Brand new fabrics such as ATL, GTP, and Woodin fabrics to all matrons at the orphanage to motivate and appreciate them for their good works.
Activities Undertaken:
1. Dance competition among the kids. Winners were awarded accordingly.
2. Motivational speeches by members of the team to uplift the spirits of the kids and give them hope.
3. Lunch buffet of assorted dishes with drinks.
Feedback:
The orphans could not hold back their excitement. ''I am very excited because we weren't expecting anything like this. I have been touched. I pray someday when I also become successful in life, I will emulate this kind gesture done by MyHelp-YourHelp Foundation,'' – one of the children said with great enthusiasm. Pastor Stacy, co-owner of the orphanage also expressed her joy and gratitude to Myhelp-Yourhelp Foundation for coming to their aid.