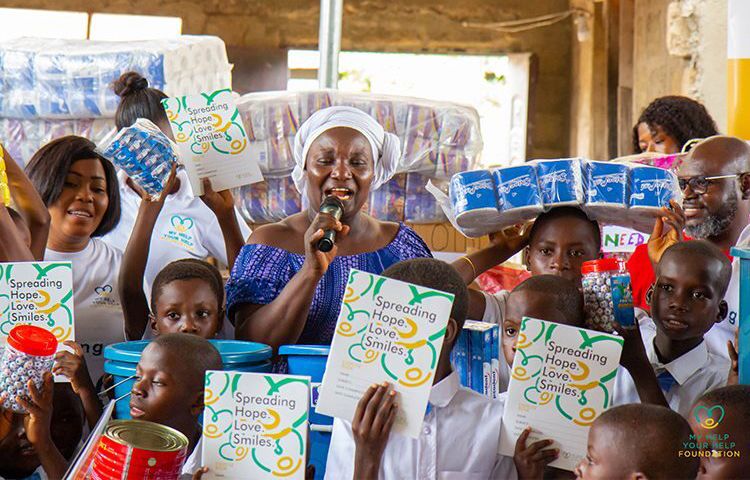 Easter Compassion with Graceland Needy Home
It was an atmosphere of great joy, dancing and merrymaking for the children and caretakers of the Graceland Needy Child Care upon the arrival of the "MyHelp-YourHelp Foundation".
MyHelp-YourHelp Foundation saw the occasion of Easter as very befitting to show love to the home. The foundation feted the centre to sumptuous meals and good music.
The children on the other hand displayed alluring treats of talent such as cadet drills, choreography , Bible and poetry recitals etc. To them it was great relief and could be matched in a way to the redemption of Jesus Christ, many years ago, for which reason Christians commemorate his gesture during Easter.
Items Donated:
New School Uniforms for the kids
Boxes of Shoes for adults
Clothes for Kids and adults
Stationery (Pens, Pencils, Erasers, crayons, Boxes of Chalk)
400 pieces of Branded MyHelp-YourHelp foundation exercise books
Food items (bags of gari, beans, rice, sugar, milk, boxes of Indomie, liters of oil, millet, maize, Tomato paste, Mackerel)
cartons of water
Soft drinks
Groceries (Toothpaste, bathing soap, washing powder, toilet rolls)
Plastic bathing buckets
Veronica buckets