In March 2018, a group of young Christian professionals contributed towards a donation to the Eye of the Lord Orphanage located at Nsawam in the Eastern Region of Ghana. Since then, MyHelp-YourHelp Foundation has helped many more orphans, incarcerated people, and other less privileged individuals and communities through diverse donations, nurturing, education, training, and development.    
The group formerly known as 'My Help Gh' transitioned to a registered Non-Governmental Organisation under the name 'My Help, I Help Gh'. It is currently known as MyHelp-YourHelp Foundation, a Non-Profit Organisation, and continues to seek support from benevolent individuals and organizations to help alleviate the plight of the needy and less privileged (i.e. orphans, street children, widows, etc) in society. The foundation has grown from a membership size of 46 in 2018 to over 160 registered members in 2022 and has positively impacted many lives.
Who We Are
MyHelp-YourHelp Foundation is a Non-Profit Organisation (NPO) made up of working-class individuals (doctors, nurses, bankers, lawyers, teachers, engineers, pastors, policemen, fashion designers among others) who have come together to help alleviate the plight of the poor, needy, the vulnerable and less privileged (orphans, homeless children, prisoners, and widows) in society. The Foundation focuses on inspiring and empowering these orphans, street children, and vulnerable persons with the aim of improving their socioeconomic status.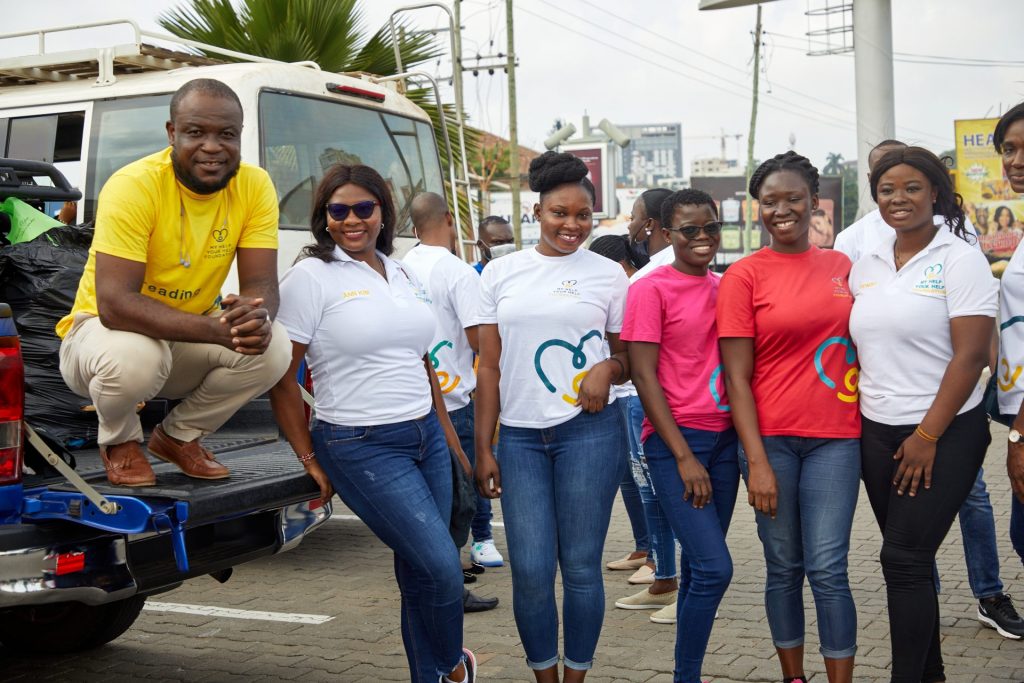 SUSTAINABLE DEVELOPMENT GOALS (SDGs)
The Sustainable Development Goals (SDGs) also known as the Global Goals, were adopted by all United Nations Member States in 2015 as a universal call to action to end poverty, protect the planet and ensure that all people enjoy peace and prosperity by 2030. It is in view of this global call to action that MyHelp-YourHelp Foundation seeks to promote and contribute to seven of the goals in line with our core mandates, namely:
We Seek To Support The Needy
We mobilise resources both internally (from members) and externally (Corporate Ghana, Donor Agencies, Foreign Aids and other Benevolent Organization's) for the purpose of reaching out to the needy, poor or less privileged in society by assisting with education, skills development and training and inculcating in them the 'can do spirit' of carving a niche for a brighter future.
On 13th of January, 2014 the Founder & President of MyHelp-YourHelp Foundation, Mr Nicholas Cofie under went a surgery at a private hospital which almost took his life. He was bedridden as a result and had to stay home for almost 3 months in order to recover from his illness. In appreciation to the Lord for His goodness and healing mercies towards him, he decided to visit orphanages to donate food and clothing to children in those homes and to be a blessing to orphans. He then started his personal orphanage project in 2014, visiting and donating food items, clothes, stationery, shoes and baby items to orphanages like Teshie Orphanage, New Life Orphanage, Nungua barrier and Village of Hope Orphanage in Gomoa Fetteh in the Central Region.
However, on 21st January, 2018 while in his hotel room in Takoradi, he chanced on a video of some children in an orphanage at Adoaggyiri, Nsawam who were in desperate need. The said video had gone viral on social media. He quickly decided to create a 'WhatsApp Group' of his close friends in order to organise them to put some resources together to help the children at the Orphanage. The name of the Orphanage is ''Eye of the Lord Orphanage'' which is located at Adoagyiri, Nsawam. The orphanage is owned and managed by a visually impaired man and his wife who have close to eighty (80) children under their care.
The WhatsApp Group started with seventy -six (76) close friends, with about thirty (30) of them exiting later leaving forty-six (46) members. On 31st March, 2018, these forty –six (46) friends that had formed the WhatsApp Group raised an amount close to Ten Thousand Ghana Cedis (GHS10,000.00) as well as some items and made their first donation at the Eye of the Lord Orphanage at Adoaggyiri a suburb of Nsawam in the Eastern Region of Ghana. Some of the items donated include food items and confectionaries worth GHS 8,500.00, stationery worth GHS 1,000.00, 50 bags of cement (GHS 1,500.00) for the completion of their dormitory block and a three (3) in one (1) printer. There was also Free Health Screening Exercise conducted by our team of Medical Doctors and Nurses for all the children at the orphanage as well as administration of various drugs and medications worth GHS 3,000.00.
The children were also served with lunch buffet as part of the Easter celebration. MyHelp-YourHelp Foundation became established officially as an NGO in Ghana on 29th November, 2018 with registration number CG239302018 and TIN number C0019464258 under the companies Act 1963, Act 179 as an entity limited by Guarantee. The Foundation has grown from a membership of forty- six (46) in 2018 to over two hundred (200) members, who are mainly working-class individuals from diverse professions and has so far visited five (5) orphanages and a community since its inception on 31st of March 2018 namely;
The Foundation has helped changed the lives of some orphans and less privileged in the orphanages through massive donation of food items and confectioneries, clothes, shoes, bags, bibles, stationery, building materials among others, health screening exercises and administration of various drugs to patients in some of the orphanages visited. The Foundation has also helped provided Takyikrom, a village located at Akuapem South District in the Eastern Region of Ghana with potable water and classrooms to promote Good Health and Quality Education in the community.